Lifetime Master Gardener
Fred Hoffman
is the host of the "KFBK Garden
Show" on
1530-AM/93.1-FM KFBK
in Sacramento, California each Sunday
morning from 8 a.m. to 10 a.m. Pacfic Time, followed by "Get Growing" on
Talk 650 KSTE
in Sacramento, 10 a.m. to Noon. At noon, it's the
KSTE Farm Hour
.
And, you can listen to all the shows, live, via the
KFBK.com
and
KSTE.com
websites.
Available as podcasts, too!
Previous editions of
"The KFBK Garden Show"
and "
Get Growing"
.
Plus, for news about California agriculture, it's the
KSTE Farm Hour.
New Podcast links for Itunes podcast users:
KFBK Garden Show
Get Growing
KSTE Farm Hour
Southern Sacramento and Northern San Joaquin County gardeners can also
get current gardening information from Fred in his Saturday gardening column
in the Lodi News-Sentinel.; also available at the
Farmer Fred Rant! Blog page
.
UPCOMING GUESTS ON THE "KFBK GARDEN SHOW" & "GET GROWING" ON KSTE
Feb. 18: Cherie Sintes Glover , Urban Chicken Consultant : "Caring for Your Poultry Flock in the Winter"; Low water-use turf substitutes; three plants to turn your garden into a pollinator/beneficial airport. Freezing weather and your garden.
Feb. 25: Horticultural Consultant Debbie Flower : "Get Ready for Spring Planting"
Mar. 4: Sacramento Bee Garden Writer Debbie Arrington: "Get Your Roses Ready for Spring"; Warren Roberts, Superintendent Emeritus - UC Davis Arboretum :"Showy Plants for March"
A Clue for the Garden Grappler
Visit the Farmer Fred Rant Blog Page for These Garden Tips and More:
Vegetables:

Planting Your First Vegetable Garden? Some Tips

Some Vegetables Require Less Water Than Others

Interactive Vegetable Planting Calendar

Will Those Green Tomatoes Turn Red This Fall?

Before You Plant, Check the Soil Temperature

Starting Tomatoes, Peppers From Seed

More Tips on Starting Tomatoes from Seed

Pepper Seeds Slow to Germinate? Some Tips

Heirloom Vegetables Are Better For You

Crop Rotation Plan for the Home Garden

Crop Rotation for the Garden, Pt. 2

The Hazards of Overfeeding Your Plants

Hand-Pollinating Squash Plants

Fruits:

Avocado Trees for Sacramento? A Guide

Frost/Freeze Protection Ideas for Citrus

Choosing and Planting Bare Root Fruit Trees

Mulch Under a Citrus Tree: Pros and Cons

Bareroot Fruit Tree Shopping? Buyer Beware!

Harvest Fruits By Look and Feel, Not the Calendar

Know Your Fruit Tree Rootstocks

Growing Blueberries in Container

Anatomy of a Professional Fruit Tasting

Why Are the Blackberries Turning White?

Bad Bugs, Diseases, Weeds:

The Green Fruit Beetles Are Back

Battling Sooty Mold & Scale on Citrus

Controlling Fungus Gnats on Houseplants

Leaf Spot Problem? Here's What to Do

Yellowjacket Fun Facts! Control Tips, Too

ETC.

How To Find Garden Answers Online

Garden Shoes...or Gardening Shoes?

The Garden Good Guys:

Plants that Attract Beneficial Insects

Plants to Attract Pollinating Insects

What's Killing the Bees? A New Study Offers Clues

Landscaping, Lawns, Flowers

Getting the Yard Ready for a Rain and Wind Storm

Watering Tips for Drip Irrigation

The Cure for Non-Performing Daffodils

WELO is coming. Start Planning to Save Water Now

Plants Wilting in the Heat? Check Before You Water

Water-Saving Tips For Your Yard

Get Rid of Your Lawn with Soil Solarization

How to Kill Your Lawn in 2 Easy Steps

Droopy Plants on a Hot Day. Water...or Not?

Trees and Shrubs

Holy Jumping Oak Galls, Batman!

Fall & Winter:

Rain Draining Strategies to Save Your Home and Garden

Winter Storms and Tree Troubles

What to Do AFTER a Hard Freeze

What to Do When a Hard Freeze is Forecast

New Year's Resolutions for Gardeners

Persimmons: THE Edible Ornamental of Fall

Innovative Peach Leaf Curl Controls

Frost, Freezes Ahead. Get Your Yard Ready

After a Freeze, What Should a Gardener Do?

Fall-Winter Houseplant Care Tips

Drain the Rain Away from the House & Garden

What to Do in Your Yard AFTER the Storm

Tips for the Fall-Winter Vegetable Garden

Add Color for the Cold, Gray Days of Winter

Winter Storms and Trees: Inspect Them Now!

How to Grow Oak Trees from Acorns

What NOT to do in the Garden in Fall

Dead Foliage Now? Leaf it Alone!

Problem Plants

Have Horses? Avoid These Plants!

Safe Plants for You, But They're Poison to Your Pets
+++++++++++++++++++++++++++++++++++++++++++++++

Garden Data (through Feb. 17, 2018)

Avg. evapotranspiration rate this past week : .63-.84" valley; .64-.69" foothills.

Soil Temperature: 50-51 (F) valley. 48 (F) low foothills. 54 (F) upper foothills.

Click Here for more Information about soil temperature and evapotranspiration rates

++++++++++++++++++++++++++++++++++++++++

Chilling hours/portions (hours at 32-45 degrees-F, necessary for deciduous fruit tree production, Nov.-Feb.)

Nov. 1, 2017 - Feb. 17, 2018: Chill Hours: 642-779 valley; 473-968 foothills. Chill Portions: 57-62 valley; 62-75 foothills.

What is a "Chill Hour", what is a "Chill Portion"?

Chill Portion Requirements for selected fruit and nut varieties

Nov. 1, 2016 - Feb. 28, 2017:

Chill Hours: 796-933 valley; 900-1350 foothills. Chill Portions: 65-75 valley; 74-93 foothills.

Nov. 1, 2015-Feb. 29, 2016:

Valley: Chill Hours: 714-896 . Chill Portions: 68-74.

Foothills: Chill Hours: 744-1360. Chill Portions: 73-85

Nov. 1, 2014-Feb. 28, 2015:

Valley: 444-805 chill hours; 61-69 chill portions.

Foothills: 380-1095 chill hours; 65-85 chill portions

Nov. 1, 2013 - Feb. 28, 2014:

Valley (Sac., SJ, Yolo, Sutter, Solano Cos.): 868-1230 hours

Foothills (Amador, El Dorado, Placer Cos.): 567-1129 hours

2012-2013 Chill Season Totals: VALLEY: 1028-1325 hours; FOOTHILLS: 877-1863 hours

++++++++++++++++++++++++++++++++++++++++++++++++++++

Wondering when is the right time to plant?

The online Farmer Fred Interactive Vegetable Planting Calendar for Northern California is for you! Click on each vegetable for specific planting information.

Also, download the printable planting calendar.

++++++++++++++++++++++++++++++++++++++++++++++++++++

Looking for lists and pictures of plants that don't require much water? Go to:

This is a project undertaken in conjunction with the municipalities and water districts in many California locales. The website has a wealth of local residential photography and plant information to help homeowners improve their garden in a water efficient way.

Sacramento, El Dorado and Placer residents: click on the link - Be Water Smart .

======================================== Find a Green Gardener-certified landscaper near you: http://www.ecolandscape.org/programGG/GreenGardenerRefList.html ++++++++++++++++++++++++++++++++++++++++++++++++

UPCOMING EVENTS

Saturday, February 17, 2018 9:00 am - 12 noon Make and Take Workshop: Sauerkraut Sauerkraut is a naturally fermented cabbage. Natural fermentation is one of the oldest means of food preservation and reduces the risk of foodborne illness and food spoilage. In this Make and Take Workshop, you will begin your own cabbage fermentation. Cost: $20.00 *Pre-registration required, http://ucanr.edu/sauerkrautworkshop Time/ Location: 9:00 am -12 noon at the Bethell-Delfino Agricultural Building located at 311 Fair Lane, Placerville, CA ==================================== WHEN: Saturday, February 17, 2018, 9:00 a.m.- 12:00 p.m. WHAT: Free Open Garden at the Horticulture Center WHERE: Horticulture Center, 11549 Fair Oaks Blvd., Fair Oaks, CA 95628 For More Information: UC Cooperative Extension, (916) 875-6913 or go to sacmg.ucanr.edu or facebook.com/sacmg At 10 a.m., watch mini-demonstrations on: Planning for late winter and early spring vegetables and herbs. How to prune fruit trees, grapes, ornamental grasses and perennials. Berry propagation and fruit tree grafting. Composting basics. Bring your garden problem questions to the Ask the Master Gardeners table. Sacramento County Master Gardener 2018 Gardening Guide and Calendars will be available for $10, including sales tax. Located outside&endash;rain or shine. ======================= SUNDAY, February 18th QUESTION & ANSWER TIME WHEN: SUNDAY, February 18th, from 2-4:00 pm WHAT: UC Master Gardeners of Yolo County will present an open forum, with 2 presentations. WHERE: Mary L. Stephens Davis Library at 315 E. 14th St., Children's Area Conference Room. DETAILS: First presentation at 2:15 pm is, "What are Dormant Sprays and What Plants Need Spraying". Second presentation at 3:15 pm is, "Pruning and Dividing Perennials" ====================== Thursday, February 22 7:00 PM Sacramento Perennial Plant Club Old Growth Forest Presentation by John Kipping, former Director of Education at Strybing Arboretum in Golden Gate Park, resident biologist for Audubon Canyon Ranch, and instructor with UC Extensions at Berkeley, Davis, and Santa Cruz. The public is welcome. Shepard Garden and Arts Center 3330 McKinley Blvd, Sacramento 95816 916-823-5500 ================================= FRIDAY, FEB. 23rd STARTING VEGGIE AND FLOWERS FROM SEED WHEN: FRIDAY, February 23rd, from Noon - 2:00 pm WHAT: UC MASTER GARDENERS OF YOLO COUNTY will present a free workshop. WHERE The Arthur C. Turner Library at 1212 Merkely Ave., West Sacramento. DETAILS: Learn how to start veggies and summer flowers by seed. You can plant tomato and zinnia seeds at the workshop to take home. A question and answer period will conclude the event. ====================== Friday February 23, 2-4 pm. Robb Garden @ UOP Hands-on Fruit Tree Pruning Demo Learn the proper timing & techniques to prune fruit trees for the best fruit production - bring gloves & pruners. Free. Sponsored by the San Joaquin County Master Gardeners. ==================== Saturday, February 24, 10:30 am -12:00 pm Tracy Library Composting and Vermicomposting (composting with worms) Please call 209-953-6100 to reserve your seat. Free. Sponsored by the San Joaquin County Master Gardeners. ============================== SUNDAY, February 25th YEAR-ROUND KITCHEN GARDENING WHEN: SUNDAY, February 25th from 2:00 - 4:00 pm WHAT: UC Master Gardeners of Yolo County will present their monthly program on bringing gardening to the kitchen. WHERE: Mary L. Stephens Davis Library at 315 E. 14th Street, Children's Area Conference Room. DETAILS: The topics will include the following: feeding citrus trees, starting seeds inside to plant in spring, adding compost to your garden; =================================== Tuesday, February 27, 10:00 am - Noon UC Master Gardener office 2101 E Earhart Stockton All About Tomatoes - From planting to common pest we will cover it all! Please call 209-953-6100 to reserve your seat. Free. Sponsored by the San Joaquin County Master Gardeners ================================= WHEN: Saturday, March 3, 2018, 10:00 am-12:00 pm WHAT: UCCE Master Gardeners of Sacramento County presents "Worm Composting" WHERE: UC Cooperative Extension Office, 4145 Branch Center Road, Sacramento 95827 COST: $25 includes worm bin, worms and educational materials. Space limited; pre-registration is required. Registration information: sacmg.ucanr.edu/Special_Events For More Information: UC Cooperative Extension, (916) 875-6913, sacmg.ucanr.edu, facebook.com/sacmg The UCCE Master Gardeners of Sacramento County will teach how this neat, easy and odorless method of composting is ideal for indoor or outdoor locations. Learn about worm composting bin selection, how to meet the red wigglers' bedding and food needs and how to harvest castings. Discover the benefits of being a Worm Wrangler and take home a worm bin with worms. ============================================= Saturday, March 3rd, 2018 8:30 am - 4:30 pm 2018 Smart Gardening Conference Robert J. Cabral Agricultural Center 2101 E. Earhart Ave. Stockton, 95206 Registration is now open for the 2018 Smart Gardening Conference on Saturday, March 3, 2018. There will be 16 classes to choose from and the cost is only $25.00, which includes lunch! Spaces are limited in each class, so make sure you register early to get the classes you want. Our keynote speaker is Ernesto Sandoval, Director, UC Davis Botanical Conservatory. He will be speaking about Big and Small, Public and Private Low Water Use Garden Projects. We will have UC gardening publications for sale at a discounted price, cash or check only. Master Gardeners will have various displays set up for your learning enjoyment and will be available to answer your gardening questions. Light morning refreshments will be provided. This is a great way to support your local Master Gardener program. Questions? Call 209-953-6112. For more information and to register, click on the link: http://sjmastergardeners.ucanr.edu/2018_Smart_Gardening_Conference/ Speakers and Classes include: 9:00-9:45 Keynote Speaker - Ernesto Sandoval 10:00-10:55 • Common Fruit Tree Pests & How to Manage Them: If you have fruit trees then you probably have some of these common fruit tree pests. Learn how to identify and manage them to help improve the quality of your harvest. • Growing Herbs: Herbs are easy to grow and handy to have on hand when you need a few leaves for grandmas secret sauce recipe. We will cover the basics of successfully growing herbs, some common pests you might encounter and how to manage them and different ways you can use herbs. • Cold Hardy Aloes for Northern California: Our keynote speaker, Ernesto Sandoval, will be staying to teach this class on Aloes that do well in our area. He has a wealth of information that he is excited to share! • Master Food Preservers (MFP) - Strawberries: Learn about the different ways to preserve and use strawberries that you grow in your garden or pick up at a local farmers market. 11:00-11:55 • Gardening for Pollinators: You can have a pollinator friendly garden without recreating your entire landscape. Gardening for pollinators can be easy to do with the tips that we are going to share in the session. • Successful Summer Vegetable Gardening: Vine ripe tomatoes and fresh picked zucchini are just around the corner. We will cover the basics of vegetable gardening and give you some tips on having a successful summer vegetable garden • Proper Tool Care: Taking care of your tools is an important step that is often overlooked. In this class, we will cover tool sharpening and other things you need to consider in keeping your tools sharp and at their best. • Master Food Preservers -Tomatoes: Learn about the different ways to preserve and use tomatoes that you grow in your garden or pick up at a local farmers market. 1:10-2:50 Classes in this session will all include a hands-on component. • Plant Propagation: In this class, we will cover some easy ways to propagate plants from your own landscape. You will have an opportunity to try some of the methods that are discussed in the lecture. • Irrigation in the Home Garden: We will discuss some easy ways to convert an existing landscape to a more water efficient one and make it less intimidating. You will have an opportunity to assemble and explore a drip system, set an irrigation timer and see some other types of water efficient irrigation systems that you can incorporate into your landscape. • Savvy Succulents: Succulents are easy to grow if you know how. We will cover some basic succulent care, pest management and varieties that do well in our area. The hands-on portion will be announced soon. • Master Food Preservers - Anytime Jelly and Jam ($10.00 supply fee due at class): Join the Master Food Preservers and learn how you can make jelly and jam in your own kitchen. You will get to take home 1 jar of jelly and 1 jar of jam. Class size is limited to 18. 3:00-3:55 • Gardening in Your Golden Years: Learn how to cut through a branch with the greatest of ease, take care of those knees, and avoid the bees. Take a new look at ways to garden that are easy on the body yet keep the gardens and gardeners looking good. A class for gardeners of all abilities. • Landscape Weed ID and Management: Everyone battles weeds in their landscape at some point during the year. Learn about weed identification resources and how to manage weeds in your landscape. • All About Composting: Do you want to reduce the amount of green waste going to the landfill and create your own gardeners gold in the mean time? This class will discuss composting basics than any gardener can do. • Master Food Preservers - Herbs: Learn about the different ways to preserve and use herbs that you grow in your garden or pick up at a local farmers market. =========================================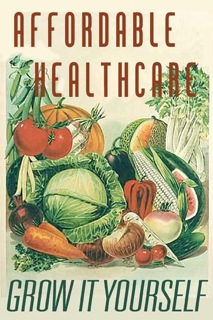 ==============================