-, 
                  Lifetime Master Gardener Fred Hoffman is the host of the "KFBK Garden Show" 
on NewsTalk 1530 KFBK in Sacramento, California each Sunday morning from 
8:30 a.m. to 10 a.m., followed by "Get Growing" on Talk 650 KSTE 
in Sacramento, 10 a.m. to Noon. 
And, you can listen to the shows, live, via the KFBK.com and KSTE.com websites.
                  
                  Available as podcasts!
                   Previous editions of "The KFBK Garden Show"  and "Get Growing".
                  Podcast links for Itunes users: KFBK Garden Show and Get Growing
                  
                  Southern Sacramento and Northern San Joaquin County gardeners can also 
get current gardening information from Fred in his Saturday gardening column
in the Lodi News-Sentinel.; also available at the Farmer Fred Rant! Blog page.
                  


Visit the Farmer Fred Rant Blog Page for These Garden Tips and More:
Vegetables:

Interactive Vegetable Planting Calendar

Planting Your First Vegetable Garden? Some Tips

Before You Plant, Check the Soil Temperature

Starting Tomatoes, Peppers From Seed

More Tips on Starting Tomatoes from Seed

Pepper Seeds Slow to Germinate? Some Tips

Heirloom Vegetables Are Better For You

Crop Rotation Plan for the Home Garden

Crop Rotation for the Garden, Pt. 2

The Hazards of Overfeeding Your Plants

Hand-Pollinating Squash Plants

Fruits:

Choosing and Planting Bare Root Fruit Trees

Mulch Under a Citrus Tree: Pros and Cons

Bareroot Fruit Tree Shopping? Buyer Beware!

Harvest Fruits By Look and Feel, Not the Calendar

Know Your Fruit Tree Rootstocks

Growing Blueberries in Containers

Bad Bugs, Diseases, Weeds:

Battling Sooty Mold & Scale on Citrus

Controlling Fungus Gnats on Houseplants

Leaf Spot Problem? Here's What to Do

Yellowjacket Fun Facts! Control Tips, Too

Problem Plants

Have Horses? Avoid These Plants!

Safe Plants for You, But They're Poison to Your Pets

ETC.

The Garden Good Guys:

Plants that Attract Beneficial Insects

Plants to Attract Pollinating Insects

What's Killing the Bees? A New Study Offers Clues

Landscaping, Lawns, Flowers

The Cure for Non-Performing Daffodils

WELO is coming. Start Planning to Save Water Now

Plants Wilting in the Heat? Check Before You Water

Water-Saving Tips For Your Yard

Get Rid of Your Lawn with Soil Solarization

How to Kill Your Lawn in 2 Easy Steps

Droopy Plants on a Hot Day. Water...or Not?

Trees and Shrubs

Holy Jumping Oak Galls, Batman!

Fall & Winter:

What to Do When a Hard Freeze is Forecast

New Year's Resolutions for Gardeners

Persimmons: THE Edible Ornamental of Fall

Innovative Peach Leaf Curl Controls

Frost, Freezes Ahead. Get Your Yard Ready

After a Freeze, What Should a Gardener Do?

Fall-Winter Houseplant Care Tips

Drain the Rain Away from the House & Garden

What to Do in Your Yard AFTER the Storm

Tips for the Fall-Winter Vegetable Garden

Add Color for the Cold, Gray Days of Winter

Winter Storms and Trees: Inspect Them Now!

How to Grow Oak Trees from Acorns

What NOT to do in the Garden in Fall
UPCOMING GUESTS ON THE "KFBK GARDEN SHOW" & "GET GROWING"


Heard each Sunday from 8:30 a.m. to Noon:

May 12: Brad Gay - JB's Power Equipment, Davis - "Garden Tool Tune Up Time"; Warren Roberts - UC Davis Arboretum; Shannon Gordon, Sac. Co. Master Gardener: "Events at the Fair Oaks Horticulture Center". May 19: Scott Paris - High Hand Nursery, Loomis. "Landscaping ideas for Northern California"; "Bloomtastic-A Celebration of Gardening" at Maple Rock Gardens. A clue for the Garden Grappler! May 26: Barry Hoffer, Maples for All Seasons; Janet Sluis, Sunset Western Garden Collection June 2: Master Gardener Pam Bone: "All About Berries"
During May, the Grand Prize winner of the weekly Garden Grappler contest gets the
Good Bug Prize package
from Peaceful Valley Farm Supply, including:
1 pound Low Growing Good Bug Blend Nitrocoated, so gardeners don't need to worry about inoculant.
1 pound Good Bug Food Such an easy way to boost the bugs.
4 packs (96 total) Wooden Plant Labels Mix the Good Bug Blend with honey or sugar, and then make a paste with water. Dip the Wooden Plant Labels in the mixture or paint the mixture on the Wooden Plant Labels.
Garden Data (thru May 18, 2013)

Avg. evapotranspiration rate this past week : 1.65" valley; 1.55" foothills.

Soil Temperature: 71 (F) valley. 72 (F) foothills. 62 (F) upper foothills.

Click Here for more Information about soil temperature and evapotranspiration rates

Chilling hours (hours at 45 degrees or less, necessary for deciduous fruit tree production, from Nov.-Feb.)

2012-2013 Chill Season, Nov. 1 - Feb. 28 (FINAL):

Valley (Sac., SJ, Yolo, Sutter, Solano Cos.): 1028-1325 hours

Foothills (Amador, El Dorado, Placer Cos.): 877-1863 hours

2011-2012 Chill Season Totals: VALLEY: 978-1306 hours; FOOTHILLS: 1089-1952 hours

++++++++++++++++++++++++++++++++++++++++++++++++++++

Wondering when is the right time to plant? The online Farmer Fred Interactive Vegetable Planting Calendar for Northern & Central California is for you! Click on each vegetable for specific planting information.

Also, download the printable planting calendar!

++++++++++++++++++++++++++++++++++++++++++++++++++++

Master Gardener 2013 Calendars and Gardening Guides Make Great Gifts!

For the Valley: Sacramento County Gardening Guide and Calendar

For the Foothills: Placer County Gardeners' Companion Calendar

++++++++++++++++++++++++++++++++++++++++++++++++++++

Looking for lists and pictures of plants that don't require much water? Go to:
This is a project undertaken in conjunction with the municipalities and water districts in many California locales. The website has a wealth
of local residential photography and plant information to help the homeowner improve their garden in a water efficient way.
Sacramento, El Dorado and Placer residents: click on the link - Be Water Smart .
========================================
Find a Green Gardener-certified landscaper near you: http://www.ecolandscape.org/programGG/GreenGardenerRefList.html
+++++++++++++++++++++++++++++++++++++++++++++++
UPCOMING EVENTS
Sat. May 18, 2013: from 10-2:
Steven Zien will be appearing, representing Our Water Our World @ OSH Citrus Hgts. 6124 San Juan Avenue: 727-1444
=====================================
Tues. May 21 from 9:30 a.m. - 1:30 p.m.
Roseville Better Gardens Club annual plant sale. Maidu Community Center 1550 Maidu Drive Roseville Come early for best selection!
===============================
Thursday May 23, 2013 from 6:30 to 8:45 pm: FREE
Organic horticulturist Steven Zien from Living Resources Company will make a two hour presentation about "SOIL NOT JUST A DIRTY WORD: Take a revealing journey into the mysteries of managing your soil's biology for an easy care,healthy, pest-free, garden and landscape." Discover the latest techniques and tools to maximize the influence of the beneficial organisms that help you plants grow healthy and pest-free. Soil analysis, organic fertilization, and organic pest management will also be covered. This is the first of four Homeowner Landscape Workshops offered by the City of Folsom Water Conservation Program that will bemeeting on the 4th Thursday of May, June, July and August. Classes will be held at the City Library's Community Room at 411 Stafford Street, Folsom, Ca. 916-355.7252: FREE
==============================
Date Saturday, June 1, 2013
Event: El Dorado Master Gardener Public Class "Making Worms Work for You"
Time and Location: 9:00 am to noon. Veterans Memorial Hall, 130 Placerville Drive, Placerville, CA
Details: Join Master Gardeners Merry Campbell, Gail Fulbeck and Cindy Young for this presentation on how to use these hardworking friends of all gardeners: the worms. Learn how worms can rapidly break down kitchen waste into worm compost---one of the best organic fertilizers possible. Get to know types of worms needed, how to harvest the compost, and how to set up a worm bin.
Contact: Master Gardener Office: 530-621-5502 or email: mgeldorado@ucdavis.edu
==========================================
Date: Saturday, June 8, 2013
Event: El Dorado Master Gardener Public Class "Love of Lavender"
Time and Location: 9:00 AM to noon. Veterans Memorial Building, 130 Placerville Drive, Placerville, CA
Details: Lavenders have long been prized for the fragrance of their flowers and because they are the perfect plant for our hot dry summers. Plan to attend this presentation by Master Gardeners Virginia Feagans and Kathy Pearson to learn about the various lavender varieties and how to care for them in the garden.
Contact: Master Gardener Office: 530-621-5502 or email: mgeldorado@ucdavis.edu
==========================================
Date: Saturday, June 22, 2013
Event: El Dorado Master Gardener Public Class "Water Efficient Gardening"
Time and Location: 9:00 AM to noon. Government Center Hearing Room, Building C, 2850 Fairlane Ct., Placerville, CA
Details: Summer is here and most of us have started irrigating our gardens and landscape plantings. Attend this class led by Master Gardener Steve Savage to learn when and how much water to give your plants. Learn which irrigation techniques are appropriate for each kind of planting.
Contact: Master Gardener Office: 530-621-5502 or email: mgeldorado@ucdavis.edu
==========================================
Date: Saturday, June 29, 2013
Event: El Dorado Master Gardener Public Class "Soils and Fertilizers"
Time and Location: 9:00 AM to noon. Veterans Memorial Building, 130 Placerville Drive, Placerville, CA
Details: Learn about the all-important plant medium: soil. Class will discuss foothills soils and how they affect everything that grows. Explore the fascinating world of tiny creatures that make their home in the soils and are responsible for the health of plants. Amendments, mulches and fertilizers will be discussed: when and how much to apply. Save money, garden responsibly, and have the best results ever!
Contact: Master Gardener Office: 530-621-5502 or email: mgeldorado@ucdavis.edu
==========================================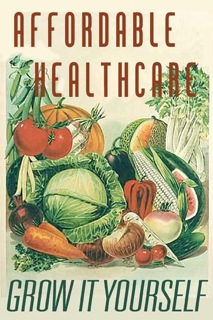 ==============================