Lifetime Master Gardener
Fred Hoffman
is the host of the "KFBK Garden
Show" on
1530-AM/93.1-FM KFBK
in Sacramento, California each Sunday
morning from 8 a.m. to 10 a.m. Pacfic Time, followed by "Get Growing" on
Talk 650 KSTE
in Sacramento, 10 a.m. to Noon. At noon, it's the
KSTE Farm Hour
.
And, you can listen to all the shows, live, via the
KFBK.com
and
KSTE.com
websites.
Available as podcasts, too!
Previous editions of
"The KFBK Garden Show"
and "
Get Growing"
.
Plus, for news about California agriculture, it's the
KSTE Farm Hour.
New Podcast links for Itunes podcast users:
KFBK Garden Show
Get Growing
KSTE Farm Hour
Southern Sacramento and Northern San Joaquin County gardeners can also
get current gardening information from Fred in his Saturday gardening column
in the Lodi News-Sentinel.; also available at the
Farmer Fred Rant! Blog page
.
UPCOMING GUESTS ON THE "KFBK GARDEN SHOW" & "GET GROWING" ON KSTE
Oct. 14: Baldo Villegas, Charlotte Owendyk - Sierra Foothills Rose Society. "Fall Rose Care". 50th Annual Rose Show Oct. 20 at Green Acres Nursery, Folsom. Warren Roberts - UC Davis Arboretum: "October's Showy Plants"
Oct. 21: Debbie Flower - Horticultural Consultant: "Fall in the Garden"
A Clue for the Garden Grappler
Visit the Farmer Fred Rant Blog Page for These Garden Tips and More:
Vegetables:

Planting Your First Vegetable Garden? Some Tips

Some Vegetables Require Less Water Than Others

Interactive Vegetable Planting Calendar

Will Those Green Tomatoes Turn Red This Fall?

Before You Plant, Check the Soil Temperature

Starting Tomatoes, Peppers From Seed

More Tips on Starting Tomatoes from Seed

Pepper Seeds Slow to Germinate? Some Tips

Heirloom Vegetables Are Better For You

Crop Rotation Plan for the Home Garden

Crop Rotation for the Garden, Pt. 2

The Hazards of Overfeeding Your Plants

Hand-Pollinating Squash Plants

Fruits:

Avocado Trees for Sacramento? A Guide

Frost/Freeze Protection Ideas for Citrus

Choosing and Planting Bare Root Fruit Trees

Mulch Under a Citrus Tree: Pros and Cons

Bareroot Fruit Tree Shopping? Buyer Beware!

Harvest Fruits By Look and Feel, Not the Calendar

Know Your Fruit Tree Rootstocks

Growing Blueberries in Container

Anatomy of a Professional Fruit Tasting

Why Are the Blackberries Turning White?

Bad Bugs, Diseases, Weeds:

The Green Fruit Beetles Are Back

Battling Sooty Mold & Scale on Citrus

Controlling Fungus Gnats on Houseplants

Leaf Spot Problem? Here's What to Do

Yellowjacket Fun Facts! Control Tips, Too

ETC.

How To Find Garden Answers Online

Garden Shoes...or Gardening Shoes?

The Garden Good Guys:

4 Plants to Attract Pollinators and Beneficials

Plants that Attract Beneficial Insects

Plants to Attract Pollinating Insects

What's Killing the Bees? A New Study Offers Clues

Landscaping, Lawns, Flowers

100+ Great Roses For California

Getting the Yard Ready for a Rain and Wind Storm

Watering Tips for Drip Irrigation

The Cure for Non-Performing Daffodils

WELO is coming. Start Planning to Save Water Now

Plants Wilting in the Heat? Check Before You Water

Water-Saving Tips For Your Yard

Get Rid of Your Lawn with Soil Solarization

How to Kill Your Lawn in 2 Easy Steps

Droopy Plants on a Hot Day. Water...or Not?

Trees and Shrubs

Holy Jumping Oak Galls, Batman!

Fall & Winter:

Rain Draining Strategies to Save Your Home and Garden

Winter Storms and Tree Troubles

What to Do AFTER a Hard Freeze

What to Do When a Hard Freeze is Forecast

New Year's Resolutions for Gardeners

Persimmons: THE Edible Ornamental of Fall

Innovative Peach Leaf Curl Controls

Frost, Freezes Ahead. Get Your Yard Ready

After a Freeze, What Should a Gardener Do?

Fall-Winter Houseplant Care Tips

Drain the Rain Away from the House & Garden

What to Do in Your Yard AFTER the Storm

Tips for the Fall-Winter Vegetable Garden

Add Color for the Cold, Gray Days of Winter

Winter Storms and Trees: Inspect Them Now!

How to Grow Oak Trees from Acorns

What NOT to do in the Garden in Fall

Dead Foliage Now? Leaf it Alone!

Problem Plants

Have Horses? Avoid These Plants!

Safe Plants for You, But They're Poison to Your Pets
+++++++++++++++++++++++++++++++++++++++++++++++

Garden Data (through Oct. 13, 2018)

Avg. evapotranspiration rate this past week : 1.0-1.4" valley; .86-1.0" foothills.

Soil Temperature: 66-67 (F) valley. 64(F) low foothills. 61(F) upper foothills.

Click Here for more Information about soil temperature and evapotranspiration rates

++++++++++++++++++++++++++++++++++++++++

Chilling hours/portions (hours at 32-45 degrees-F, necessary for deciduous fruit tree production, Nov.-Feb.)

What is a "Chill Hour", what is a "Chill Portion"?

Chill Portion Requirements for selected fruit and nut varieties

Nov. 1, 2017 - Feb. 28, 2018:

Chill Hours: 762-905 valley; 618-1115 foothills. Chill Portions: 67-75 valley; 72-84 foothills.

Nov. 1, 2016 - Feb. 28, 2017:

Chill Hours: 796-933 valley; 900-1350 foothills. Chill Portions: 65-75 valley; 74-93 foothills.

Nov. 1, 2015-Feb. 29, 2016:

Valley: Chill Hours: 714-896 . Chill Portions: 68-74. Foothills: Chill Hours: 744-1360. Chill Portions: 73-85

Nov. 1, 2014-Feb. 28, 2015:

Valley: 444-805 chill hours; 61-69 chill portions. Foothills: 380-1095 chill hours; 65-85 chill portions

Nov. 1, 2013 - Feb. 28, 2014:

Valley (Sac., SJ, Yolo, Sutter, Solano Cos.): 868-1230 hours Foothills (Amador, El Dorado, Placer Cos.): 567-1129 hours

2012-2013 Chill Season Totals:

VALLEY: 1028-1325 hours; FOOTHILLS: 877-1863 hours

++++++++++++++++++++++++++++++++++++++++++++++++++++

Wondering when is the right time to plant?

The online Farmer Fred Interactive Vegetable Planting Calendar for Northern California is for you! Click on each vegetable for specific planting information.

Also, download the printable planting calendar.

++++++++++++++++++++++++++++++++++++++++++++++++++++

Looking for lists and pictures of plants that don't require much water? Go to:

This is a project undertaken in conjunction with the municipalities and water districts in many California locales. The website has a wealth of local residential photography and plant information to help homeowners improve their garden in a water efficient way.

Sacramento, El Dorado and Placer residents: click on the link - Be Water Smart .

======================================== Find a Green Gardener-certified landscaper near you: http://www.ecolandscape.org/programGG/GreenGardenerRefList.html ++++++++++++++++++++++++++++++++++++++++++++++++

UPCOMING EVENTS

SUNDAY, OCTOBER 14 10am to 3pm. Garden Tour Tuolumne County Mark your calendars for Sunday, October 14th, when UCCE Master Gardeners of Tuolumne County will host their twenty-third annual garden tour from 10am to 3pm. This year's theme is "Gardening with a Purpose." The Master Gardener Demonstration Garden will also feature a plant sale on tour day. Plants available for purchase have all been locally grown and are suitable for planting in the foothills area. Tours of each garden are self-guided. Plants will be labeled for identification as well as for drought tolerance and deer resistance. Master Gardeners will be on hand to answer questions and hand out site information at each garden. Garden tour tickets contain a map with directions to each of the homes. There will be directional signs on streets and roads leading to the gardens. Tickets to four beautiful gardens are $12 per person; children 12 and under are free. Tickets can be purchased immediately online at http://ucanr.edu/tuolumnegardentourtickets. Soon, tickets will be available at local businesses, the UCCE Office and will also be available on the day of the tour at the Master Gardener demonstration garden at 251 S. Barretta Street, Sonora. The demonstration garden will also function as the will-call ticket site on the day of the tour. Proceeds from the tour fund the Master Gardener Scholarship Fund for Columbia College students, provide operating funds for the demonstration garden and help support school gardens. In addition, funds from the tour purchase gardening reference books available to the public at the Tuolumne County Library and for master gardener reference at the Master Gardener Library. For additional details contact the UC Cooperative Extension office at (209) 754-6477 or visit the UC Cooperative Extension website: http://cecentralsierra.ucanr.edu/ ================================== WHEN: Thursday, October 18, 2018, 8:00 a.m. to 12:00 p.m. WHAT: Free Ask the Master Gardeners Information Table at Florin Certified Farmers Market WHERE: 5901 Florin Road, Sacramento 95823 For More Information: UC Cooperative Extension, (916) 875-6913 or go to sacmg.ucanr.edu or facebook.com/sacmg Finding unique challenges in your garden? Do you want to know what those bugs are in your garden? UCCE Master Gardeners have the answers. Bring samples of your problem plants or insects to the UCCE Master Gardeners Information Table. We will help you find sustainable solutions to your gardening questions. ========================= WHEN: Saturday, October 20, 2018, 9:00 a.m. to 12:00 p.m. WHAT: Fall into Spring: Fall Planting for Spring Color WHERE: 4145 Branch Center Road, Sacramento 95827 COST: $35 per person. Pre-registration required, space is limited. Registration information: sacmg.ucanr.edu/Special_Events For More Information: UC Cooperative Extension, (916) 875-6913 or go to sacmg.ucanr.edu or facebook.com/sacmg Improve your bulb I.Q! Register now for the Master Gardener seminar, "Fall into Spring: Fall Planting for Spring Color". Presentations include layering bulbs for dramatic, long blooming displays, and how to force bulbs in containers. Guest speaker Northern California bulb grower and hybridizer William R.P. Welch, a.k.a. "Bill the Bulb Baron" will share tips on planting and bulb varieties for Sacramento's climate and soils. Bulbs, the garden superstars are drought tolerant, rodent and deer resistant, and low maintenance. They are cost effective perennials, happy indoors or outdoors, in the ground or in containers. The right bulb in the right place will create spectacular displays that will bloom year after year. Bulbs and forcing kits will be available for purchase. ================================== Saturday, Oct. 20 Noon-5 pm Sierra Foothills Rose Society annual fall show Green Acres Nursery & Supply, 205 Serpa Way, Folsom. Besides a great rose display, see arrangements and spectacular rose photography at this free special event. Get advice on specific rose issues as well as possible identification of mystery flowers. Learn more at www.sierrafoothillsrosesociety.org. =========================== Saturday, October 20, 2018 Basic Canning and Food Safety Learn the latest and safest methods in water bath and atmospheric steam canning. A general run through of food safety and the water bath and steam canning methods is included in this class. Cost: Event is FREE Time/ Location: 9:00 am -12 noon at the Bethell-Delfino Agricultural Building located at 311 Fair Lane, Placerville, CA 95667 Master Food Preservers of El Dorado County ====================================== SUNDAY, OCTOBER 21st Mary L. Stephens Davis Library - Children's area conference room, 315 E. 14th Steet 2:00 - 4:00 pm This is an open forum for gardening questions for the Yolo Co Master Gardeners. Also, a discussion on 2 topics will cover: "Dividing Perennials", and "Using Mulch to Control Weeds and Conserve Moisture in the Soil". ================= Thursday, October 25 7:00 PM Sacramento Perennial Plant Club Julia Daehling-Oldfield, owner of Big Oak Nursery, presents A Day in the Life of a Nursery Manager. The public is welcome. Shepard Garden and Arts Center 3330 McKinley Blvd, Sacramento, CA 95816 phone: 916-823-5500 http://sacramentoperennialplantclub.org ============================ Thursday, October 25, 2018 Apples and Pears The days may be cooling down but it's a hot season for putting up preserves using the wonderful fruits available at this time of year. Cost: Event is FREE Time/ Location: 6:00 pm - 8:00 pm at the Bethell-Delfino Agricultural Building located at 311 Fair Lane, Placerville, CA 95667 Master Food Preservers of El Dorado County =========================== Saturday, October 27, 2018 The UC Master Gardeners of Napa County invite the community to join them for a public gardening workshop, "Toxic & Carnivorous Plants and Growing Edible Fungi". This workshop will be held on Saturday, October 27, 2018, from 9:30 am - 11:30 am at the UCCE Meeting Room, 1710 Soscol Avenue, Napa. Are you ready for a Halloween scare? Thankfully, man-eating carnivorous plants are only in the movies. Learn why most gardeners grow carnivorous plants for their beauty, not just their novelty. We all know some common plants are poisonous, but what about the others? And while we would never recommend you eat an unknown mushroom from your garden, growing edible fungi with a kit is fun, easy, and tasty. Join the UC Master Gardeners of Napa County to explore the fascinating properties plants have for protection and survival. Registration is required, space is limited. There is a charge of $5/person. Fees are non-refundable and non-transferable unless class is cancelled. Register online at http://ucanr.edu/2018toxicplants. For additional information, call the UCCE office at 707-253-4221. Upvalley and American Canyon residents can call toll-free at 877-279-3065. ============================== SUNDAY, OCTOBER 28th Mary L. Stephens Davis Library - Children's Area Conference Room located at 315 E. 14th Street 2:00 - 4:00 pm Join the Yolo Co Master Gardeners for a discussion on varied topics, including: feeding fruit trees; planting bare root fruit trees; information on olive crops and berry bushes; and planting a winter garden. The monthly discussions always include tips on edible flowers and preserving herbs. Hear about the favorite tools used by master gardeners and how a garden journal can help with your yearly garden planning. =========================== WHEN: Thursday, November 1, 2018, 8:00 a.m. to 12:00 p.m. WHAT: Free Ask the Master Gardeners Information Table at Florin Certified Farmers Market WHERE: 5901 Florin Road, Sacramento 95823 For More Information: UC Cooperative Extension, (916) 875-6913 or go to sacmg.ucanr.edu or facebook.com/sacmg Finding unique challenges in your garden? Do you want to know how to prepare your plants for cold weather? UCCE Master Gardeners have the answers. Bring samples of your problem plants or insects to the UCCE Master Gardeners Information Table. We will help you find sustainable solutions to your gardening questions. ******************* WHEN: Saturday, November 3, 10:30 a.m. to 11:30 a.m. WHAT: Free Backyard Composting Workshop WHERE: Isleton Library, 412 Union Street, Isleton 95641 For More Information: UC Cooperative Extension, (916) 875-6913, sacmg.ucanr.edu, facebook.com/sacmg The UCCE Master Gardeners of Sacramento County will teach how to turn yard waste and vegetable/fruit waste into "gardener's gold". A class on the basics of composting will include setting up a compost bin, types of compost bins and tips for success. ============================ WHEN: Saturday, November 3, 2018, 1:00 p.m. to 4:00 p.m. WHAT: Free Ask the Master Gardeners Information Table WHERE: Elk Grove Community Garden, 10025 Hampton Oak Drive, Elk Grove 95624 For More Information: UC Cooperative Extension, (916) 875-6913, sacmg.ucanr.edu, facebook.com/sacmg Finding unique challenges in your garden? Do you want to know what those bugs are in your garden? UCCE Master Gardeners have the answers. Bring samples of your problem plants or insects to the UCCE Master Gardeners Information Table. We will help you find sustainable solutions to your gardening questions. ============================= Saturday, November 3, 2018, from 9:30 am - 11:30 am The UC Master Gardeners of Napa County invite the community to join them for a public gardening workshop, "Garden Basics IV Landscape Thoughts". This workshop will be held on Saturday, November 3, 2018, from 9:30 am - 11:30 am at the UCCE Meeting Room, 1710 Soscol Avenue, Napa. Join us in a discussion of landscaping ideas including firewise and hillside landscaping, rain gardens and swales, mulches and permeable hardscapes, and solutions to problem areas. Do you have a landscape problem that you'd like addressed at this workshop? Email your question to MasterGardeners@countyofnapa.org before Oct 13, 2018. State your problem in email with the subject line: "Garden Basics IV Workshop Team". The Master Gardener team will research your questions and provide options at the workshop. Requests must be received by October 13, 2018 to be covered. Registration is required, space is limited. There is a charge of $5/person. Fees are non-refundable and non-transferable unless class is cancelled. Register online at http:ucanr.edu/2018gardenbasics4. For additional information, call the UCCE office at 707-253-4221. Upvalley and American Canyon residents can call toll-free at 877-279-3065. ========================= Tuesday, November 6th, 5pm The UCCE Tuolumne County Master Gardeners will host a presentation by Bill the Bulb Baron (William R.P. Welch) at their General Meeting on Tuesday, November 6th, beginning at 5pm at the Senior Center, 540 Greenley Road, Sonora. Bill is a leading commercial grower, hybridizer, and authority on drought-resistant, animal-proof (deer/gopher/squirrel), easy to grow bulbs, particularly warm-climate fragrant Narcissus ("tazettas") and also summer and fall blooming fragrant outdoor Amaryllis, as well as Nerines, Watsonia, Oxblood lilies, Crinums and fragrant everblooming Amarcrinums (crosses he has made between Amaryllis and Crinum, ideal for warming climate conditions.) More information about Bill's bulbs is available at http://www.billthebulbbaron.com/. The public is welcome to attend the presentation with a variety of Bill's bulbs available for purchase after the presentation, cash or checks preferred as payment, credit cards accepted if you wait until the end of the sale. For additional details contact the UC Cooperative Extension office at (209) 533-5695 or visit the UC Cooperative Extension website: http://cecentralsierra.ucanr.edu/ =========================== WHEN: Saturday, November 10, 10:00 a.m. to 11:00 a.m. WHAT: Free Basic Composting Workshop Pre-registration is required via email to Katie@sierra2.org WHERE: Sierra2 Center, 2791 24th Street, Sacramento, CA 95818 For More Information: UC Cooperative Extension, (916) 875-6913, sacmg.ucanr.edu, facebook.com/sacmg The UCCE Master Gardeners of Sacramento County will teach how to turn yard waste and vegetable/fruit waste into "gardener's gold". A class on the basics of composting will include setting up a compost bin, types of compost bins and tips for success. ============================= WHEN: Thursday, November 15, 2018, 8:00 a.m. to 12:00 p.m. WHAT: Free Ask the Master Gardeners Information Table at Florin Certified Farmers Market WHERE: 5901 Florin Road, Sacramento 95823 For More Information: UC Cooperative Extension, (916) 875-6913 or go to sacmg.ucanr.edu or facebook.com/sacmg Finding unique challenges in your garden? Do you want to know how to prepare your plants for cold weather? UCCE Master Gardeners have the answers. Bring samples of your problem plants or insects to the UCCE Master Gardeners Information Table. We will help you find sustainable solutions to your gardening questions. ******************* Now through Jan. 15, 2019 The Sacramento Perennial Plant Club is supporting gardening and horticultural activities across Sacramento County. Grants of up to $600 are awarded to non-profits such as community gardens, schools, or church gardening projects. Applications can be downloaded from the website: sacramentoperennialplantclub.org Deadline for 2019 Grants is January 15, 2019, with funds awarded in February. =================================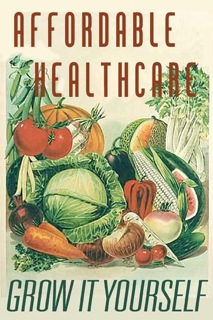 ==============================